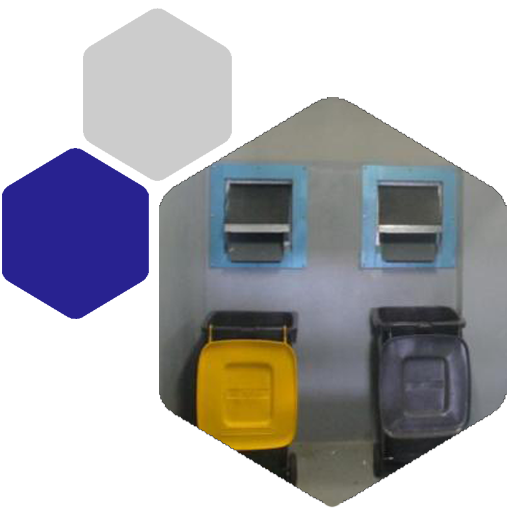 Our Line Of Laundry & Linen Chutes
Linen Chutes or Laundry Chutes are used in hotels and hospitals for transporting laundry to a lower common level for cleaning. Our chutes meet all NFPA-82 National Standard codes and the intake doors are U.L. approved. Unique spiral chute sections provide a chute that is up to three times quieter than our competitor.

Kasl Enterprises utilizes Midland Chutes products. Midland Chutes manufactures the quietest laundry & trash chute system available. Unique spiraled expansion sections provide sound dampening to produce a chute that is up to three times quieter than competitive makes (test results available upon request). Optional sound coating and isolator pads produce an even quieter trash chute.

The architects at Midland use CAD design systems to assure you designs that are accurate and on-time. Our chutes meet all NFPA-82 Standards, and all doors are UL-B labeled and approved for both dry-wall and masonry construction.

We guarantee all our products for one year.
Click the button below to get our FREE guide: "Building the Right Chute: How to Plan for Commercial Laundry and Trash Chutes."
Have Questions?
Contact Kasl Enterprises today for your custom chute solution!